This post is dedicated to my sister Victoria.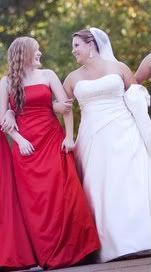 2011 is here and it seems to be the year of the BABY! Yup. Baby.
I'm a people.com addict and every day I indulge in the gossip of all of the celebrities. I have to say 2011 is full of lots of pregnant celebrities.
Victoria Beckham- (I hope she's having a girl :))
Jewel
Kate Hutson
PINK
Christina Applegate
Alicia Silverstone
Natalie Portman
Selma Blair
Marion Cotillard
Mariah Carey
Rachel Zoe
Jennifer Connelly
Jane Krakowski
Penelope Cruz
Melissa Rycroft
Babies are coming... some are planned and some by suprise.
In December I found out that my baby sister is expecting her first child.
It was a bit of a shock for me and to be honest.. I was Jealous. I just got married in October, I'm eight years older, and I should be having the first kid..... (So I thought)
After a few days the shock finally set in and the reality became real. I was going to be Aunt to a niece or nephew. I remembered a good friend of mine once saying to me
In life everyone has their own time line, not one is the exact same
.For my sister Victoria, her timeline would have motherhood on it sooner than mine.
Yesterday my sister went to the Dr. and heard the baby's heart beat for the first time. Victoria sent me a text telling me the baby was fine and the due date is July 13, 2011. My eyes filled with tears and I smiled cheek to cheek. I couldn't be happier for my sister. I'm looking forward to sharing in her journey of being preggers. I can't wait to see what is in store for her and my soon to be niece or Nephew.