2011 has been a busy year thus far. This year Vinny and I moved into a new apartment, bought a car, and my amazing husband ran a 1/2 marathon. I'm ready to finally get back into the swing of things and start blogging again...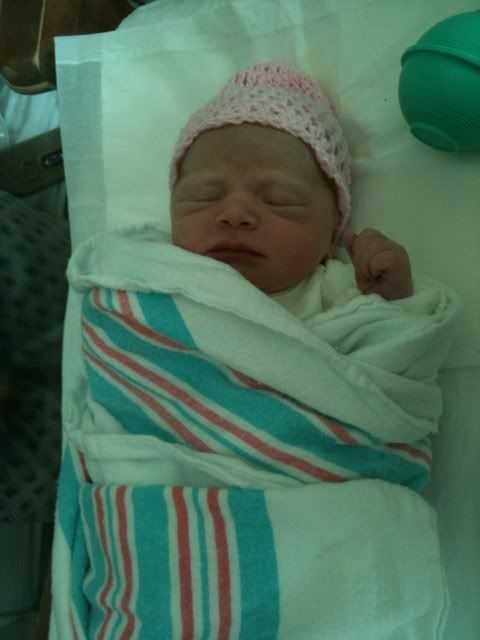 Last Thursday August 11, 2011 my sister Victoria gave birth to a beautiful baby Girl: Scarlett Sophia. Scarlett arrived at 7:55am on Thursday morning and weighted 5Ibs and 15oz. Don't let the small size fool you. This little peanut is one tough cookie.
I'm a very proud Auntie and thought I would take a little time to Brag about my niece.
Life as a Wife...